Description
Soooo pink! A big facade image, curtains, and a few characters... all sized to fit the Punch & Judy Theatre (the characters are each approx. 2-1/2" tall).
Note: the facade image is sized to fit the entire front of the Peaked Roof Theatre Facade (which, in turn, fits on the front of the Punch & Judy Theatre).
This sheet is also included in the Pink Valentine Theatre Kit; see all the other kit components available to buy separately.
Teri Calia made a Pussy Cat Theatre (see the wide photo below). More info in the blog and/or see the supply list.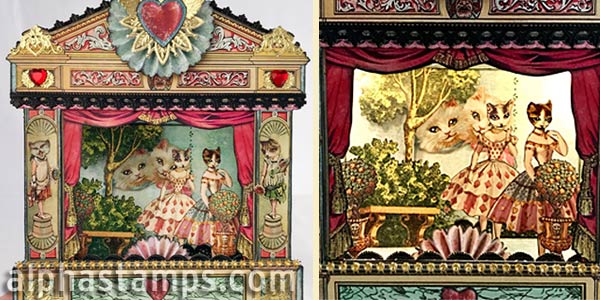 180204TC 180218LM 180204PnkThrkit 180204RT 180405NB 180405NC