About Our Products
Collage Sheets
Collage Sheets are reproduction sheets of vintage ephemera and illustrations for you to cut up and use to embellish your stamped art, scrapbooks, altered books, cards, envelopes, collages, packages, tags, journals, etc. They are all themed and unique.
Our cardstock collage sheets are laser printed on heavy, acid-free, archival 8.5 x 11" paper. Some collage sheets are instead offered on 24lb paper (as easier for folding miniatures).
 
Collage Sheets in Digital Format!
Note: If you are looking for silhouetted PNG format images, you should view the Digital Images section (the digital collage sheets are laid out for PRINTING on 8-1/2" x 11" paper).
Design Team Member Laura Carson has created a Video Tutorial on using collage sheets in pdf format.
More information about software to use for these "printables" and copyright usage.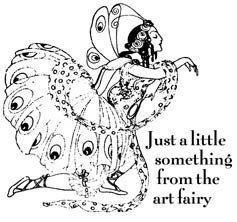 Rubber Stamps
Our red rubber stamps are deeply etched and most images are available mounted on cling foam or unmounted.
Cling-foam mounted stamps temporarily stick to clear acrylic blocks without any extra adhesive. Cling-mounted stamps give you the quality of rubber with the convenience of clear! Some sets with many pieces are only available on unmounted sheets. See below for brief instructions on how to use unmounted rubber stamps.
Clear Stamps
Clear stamps are very flexible and behave like stamps mounted on EZ Mount, aka cling foam foam (they temporarily stick to acrylic blocks by themselves) and you can see exactly where you're stamping because they're clear. They come packaged with an acetate index sheet (that you can use to store the stamps).
 
Temporary Mounting of Red Rubber Stamps
Mount the stamp on EZ Mount foam cushions that are pre-treated with vinyl cling on one side and very sticky adhesive on the other (with a temporary liner to protect the sticky side). We recommend cutting around your rubber stamp first (trim to about 1/8" away from the outside line, taking care not to damage the image — using very sharp scissors), then stick to the EZ Mount, then cut the EZ Mount foam as closely as possible around your rubber stamp. Be careful not to cut your foam cushion smaller than your stamp. You can also stick the uncut rubber to the foam first and then cut both together but it takes strong hands and sharp/clean scissors.
You can reuse the EZ Mounted stamps over and over (the vinyl cling sticks to plastic and acrylic temporarily).
We store our stamps mounted on EZ Mounts in empty CD-ROM cases (you can use a CD storage system to store the CDs, but keep them out of direct sunlight). (Remove the black plastic insert from the CD case, so you just have the clear plastic shell.)
You can also store your EZ Mounted stamps in binders on cardstock pages covered with kitchen cling wrap (there are even pre-made binder pages available covered with vinyl cling).
 
Artist's Trading Cards (ATCs)
Artist's Trading Cards (ATCs) are 2-1/2" x 3-1/2".
ATC Stuff: Shrines, boxes, pockets and frames sized for ATCs.
Collage sheets with ATC-sized images.
 
Digital Images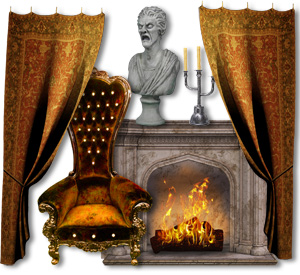 In addition to the "printables" (pre-formatted collage sheets in .pdf format, laid out for 8-1/2" x 11" paper), we are now offering single digital images!
Digital files can be resized, rotated or flipped as needed. Most of the images in this section are in .png format. PNG format files have a transparent background so are easy to layer over other digital images.
You can open .png files using most image management programs like Photoshop Elements.
Digital collage sheets and digital images can be saved to your computer and printed as many times as you wish — for your own use only, not for sharing or reselling. Please review the Terms of Use for these downloads before purchasing.
Drop shadows are only on previews; all items are 300 dpi.
 
Laser-Cut 3D Items
NOTE: Items cut from the thick, light-grey chipboard burn easily so the laser-cutting process may leave charcoal residue behind. Save yourself a headache, and just wipe the cut edges of these items down with a dry paper towel before assembling or painting. Most of these items are in the Die-Cut Shrines and Room Boxes sections.
Subscriptions are billed monthly ($15 per month). You can cancel your subscription at any time. But if a month has already been billed (at the time you cancel), that month is not refundable (but it is transferable, in case you'd like to send it as a gift).
You can subscribe here, and there is also a link on every kit page (see the yellow sidebar "Pricing Options").
You will need a PayPal account to choose the subscription option (if you do not already have one, you will be prompted to set one up when you choose the subscription option). Even though you need a PayPal account, you can still specify the charges be billed to a credit card.
As the kits are postage-paid, they will be billed (and shipped) separately from other orders.