Description
Note: the tiniest labels are approx 1/2" wide by 1/4" tall and can be used for 1:12 scale dollhouse miniatures (and they fit the Even Tinier Bottles).
Exclusive to Alpha Stamps by Teri Calia.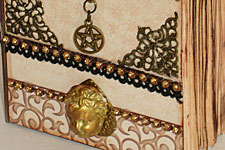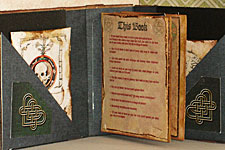 Secret Book Box by Design Team Member Tristan Blakeman; See the Supply List.
More info in the blog.
Witchy Little Labels & Ephemera Collage Sheet ouija board mushroom eye skeleton halloween hallosearch 140904twp 140921LCC 141002LHP 141019lapb 141023lgb 150709tbs 150712csb 150723sbk 150725swc 150730law 150906LGSC 180927LA 181021LW 160801SC poison potion bottle 160901RS 160908BT 170514SC 170518TC 170528BL CATN 170713TC 180607SC