Description
This is a heavy chipboard facade that fits the front of the 7 Inch Tall Theatre Cabinet, sized to match the Aladdin Facade image in the Large Theatre Curtains, Columns & Box Seats Set Download (that yellow archway shown in the background of the main photo above and in the artwork below).
Note that the bottom of the columns are separate pieces. Also note that adding the facade to either cabinet will add about 1/8" depth to the cabinet when closed.
Guest Designer Tristan Robin Blakeman made a Beauty and the Beast Theatre (see the wide photo below). More info in the blog and/or see the supply list.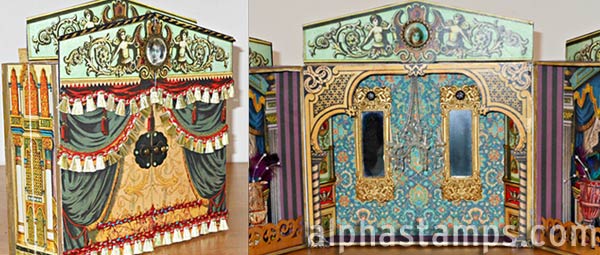 180208TB gryGD GND