Description
A little kit to make one table (you just need glue). Made of polystyrene plastic (can be painted, but I'd suggest painting it before you put it together).
Instructions included.
The top of the table is approx. 2-1/2" wide x 1-5/8" deep.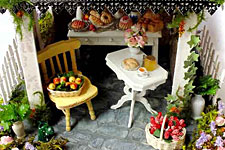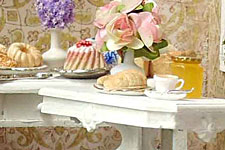 Tea Cottage by Design Team Member Nichola Battilana; See the Supply List.
More info in the blog.
150920LBC 151005NTC 151119LMC 220618LCF 151203TNT 220619LRT Chrysnbon 160901TB 170720LC 210819CL 210916new 220619LRT 220619LR