Description
I love all those vintage magazine covers! And since magazines were quite large before WWI, I've tried to keep the scale of the earlier ones here proportionate.
Plus the fetching Deco babe in the large/center image has a passport but is not sure if she's going on a sea or land adventure (since Pan and hm... a merman? are both calling to her).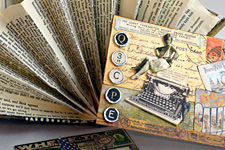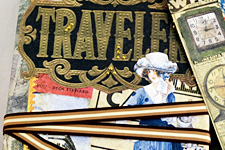 Accordian Postcard Book by Caroline Ouzts-Hay. See the Supply List.
For more information see the blog.
Travel Reading Collage Sheet 150405VV art deco womens woman magazines magazine fashion passport wwi 150423CPB 150521SRC 150801sbb 160821AC 20TH