Description
A tiny scrapbook with distressed leather covers, and photos for the pages (in two sizes). Many images are from the 1915 Panama-Pacific International Exposition (that was held in San Francisco).
There's also a blank page spread in case you want to use that as a template for cutting background pages in plainer paper to make a scrapbook (so there will be a bit of margin around the photos).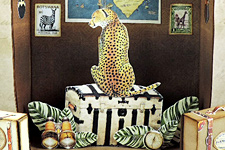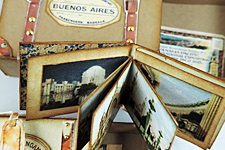 Safari Hut by Design Team Member Shanna Shands. See the Supply List.
More info is in the blog.
Tiny Vintage Scrapbook Collage Sheet 150405VV 150405KTT 150409SSH 150410TSS 150416SVV 150423CPB 150725swc 160821AC