Description
Oooh! A teeny, tiny version of the (verra popular) spoked wheels - and this time with curvy, fancier spokes. 1" diameter. The hole in this set fits an 1/8" dowel.
Set of 4 wheels (plus 4 tabs).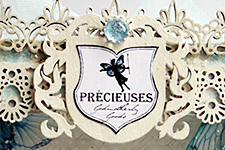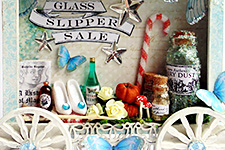 Fairy Godmother Traveling Wagon by Design Team Member Nichola Battilana; see the Supply List.
More info in the blog.
Tiny Fancy Wheels Set* 160110NTW 160218NCV Spoked 170309KB gryGD kindaDS  GND