Description
Sweet! A big facade image, curtains, and a few characters... all sized to fit the Punch & Judy Theatre (the characters are each approx. 2-1/2" tall).
Note: the facade image is sized to fit the width of the Punch & Judy Theatre, but ends below the bottom. But that's perfect for adding some striped paper, like an English puppet theatre. 180204TC 180204RT
Design Team Member Rhonda Secrist Thomas made Behind Closed Doors (see the wide photo below). More info in the blog and/or see the supply list.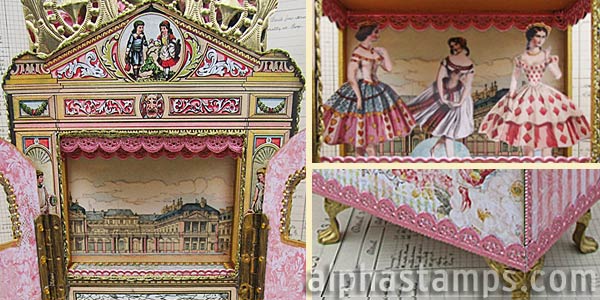 180218LM 180204RT 180204TC Mechanique