Description
I love the 1910s... especially through about 1915... before the hems started creeping up (toward the end of the decade, when the Art Deco/flapper styles began).
These vintage prints have been retouched (but still have a tiny bit of a sepia tinge... perfect as is or color them with your choice of inks or markers).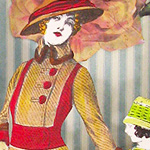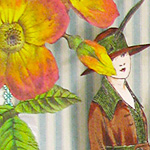 The Mode in French Fashions Shadowbox by Design Team Member Lora Mahaffey. See the Supply List.
For more information (and a Coloring with Copic Markers Tutorial) see the blog.
The Mode in French Fashion Collage Sheet women children teens edwardian girls 180705TB 140427ffs 20TH