Description
Approx. 1-1/2" tall. Made of wood.
Would be cute in a store or lady's vanity scene with the taller "1 Inch Hat Stand" (and, of course, some tiny hats).
Sold individually.
Design Team Member Laura Carson made Streets of Paris Display Cases (see the wide photo below). More info in the blog and/or see the supply list. These stands are also in the store using these display cases.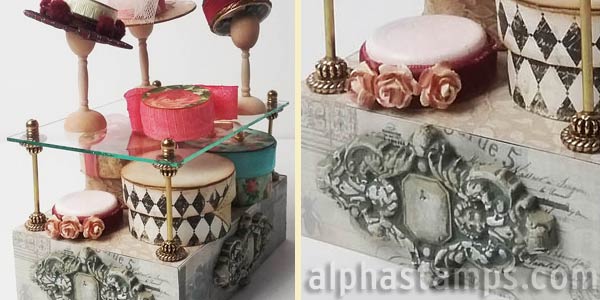 180816LC