Description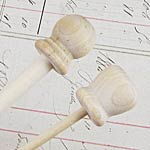 Could be used as box feet, or to give a broader gluing surface for connecting a dowel to a flat base.
The 1/8 Inch Wooden Dowels fit these feet. Shown at right with Small Wooden Finials.
Set of 4.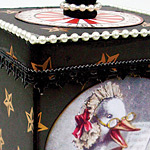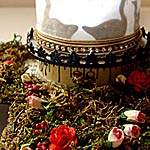 6 Geese a'Laying by Design Team Member Nichola Battliana, created for The Twelve Days of Christmas; other components used in the artwork.
Learn more about this artwork in Nichola's tutorial.
Small Wooden Box Feet 120212NBtldve 120612NBgl 130426rbd 130905bbsh 190120KB 130905wbh 140713lcc 150815LST 150815LBT 160501SCT