Description
Cute! This was designed as a display area for a 1:12 baking scene. This tray is NOT 1:12 scale... more like a little area the size of a table top to place items when you don't have the time or space to decorate a whole kitchen.
Approx. the size of an Altoids Tin (3-3/4" x 2-1/4").
Ships flat, but easy to put together with a bit of glue.
Design Team Member Shannon Cooper made a Holiday Baking Tray (see the wide photo below). More info in the blog and/or see the supply list.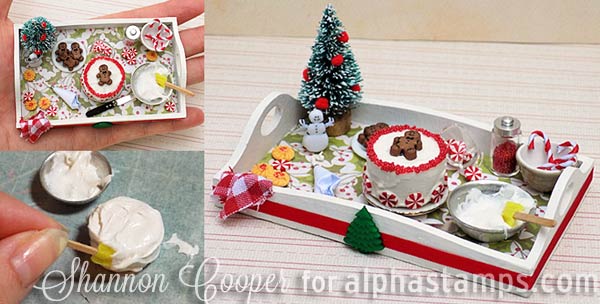 171124SC gryGD GND