Description
Nice! Lots of swirly flourishes, perfect for adding trim to a tiny theatre or shadowbox. The widest flourish is just a bit over 3" wide.
The additional photo is showing the depth of the impression.
Flexible, durable silicone mold. Easy to pop out finished/dried items by bending the mold.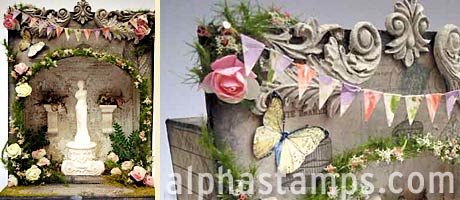 Venus' Grotto by Nichola Battilana. See the Supply List.
More info is in the blog.
220619LRD 220619LR 210418new 150315LMW 150308CMT 150402CMT 150524VMC 150927CHH 160128NBPPV 160228CPB 160609NB 160811LC 161013NB 220618LCO 170223LC 180816LC 170302TC 170727BL 180301LC 180315LC