Description
NOTE: These are out of stock indefinitely! See the new Larger Miniature Books below for similarly-sized blank mini books.
5/8" wide x 7/8" tall x 1/8" thick (aka: 16mm wide x 22mm tall x 3mm thick). See below for collage sheets sized to fit these books.
Set of 8.
This item is in Dollhouse 1:12 Scale.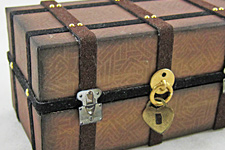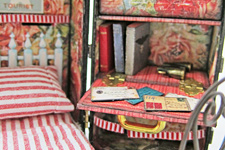 Tiny Traveler by Kristin Batsel. See the Supply List.
More info is in the blog.
180812SC tiny little small 150405KTT 150416SVV 150709tbs 150723sbk 150806slb 150830DLO 151022TWR 151025FTB 160515LCS 160616SC 112cabbtls 160821AC 160901RS 160908BT 160908NB 190915LM 161126NB 161125RT 170209RT 170518GK 170524LM 170622SC 170712RT 170921RT 171217NB kindaDS-NO 200712KB 200719SC