Description
Made of wood and resin. 3 different sizes: 2-1/2" x 1/2", 2-1/8" x 5/8" and 1-1/2" x 3/8". The smallest one has the most 3D head and comes unattached so it won't break off (just insert the peg in the hole and secure with glue).
Set of 3.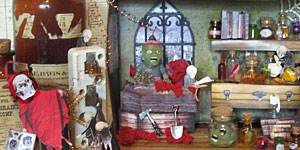 The Mad Laboratory by Rhonda Secrist Thomas. See the Supply List.
More info is in the blog.
190711new 150830RTL 150906LRTE 150920LDG hatchet tools 190804new 200419RT 200419new