Description
Love is in the air with images reminiscent of moonlight walks dancing into the night and secret rendezvous.
Exclusive to Alpha Stamps by Artfully Musing.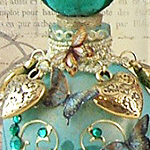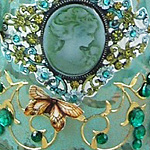 Valentine Frosted Bottle - Patina & Gold by Design Team Member Laura Carson; other components used in the artwork.
Learn more about this artwork in Laura's Decorative Techniques for Altering Bottles Tutorial.
Romance Collage Sheet heartsearch cherub valentines 130102FebKt 132401bttl3 132401bttl4 130203lra3 130203kb1 130203kb3 130203ktn 130203lra2 130203lmh3 130203ch5 130210kblks 130529ch 140209lclbcd 140209lcatcGA AFMG