Description
A lovely mix of nostalgic images, from letters and sheet music to tintype photos and antique toys.
These images are also in the Remnants of the Past Set Download.
Exclusive to Alpha Stamps by Artfully Musing.
Design Team Member Laura Carson made a Remnants of the Past Altered Altoids Tin (see the wide photo below). More info in the blog and/or see the supply list.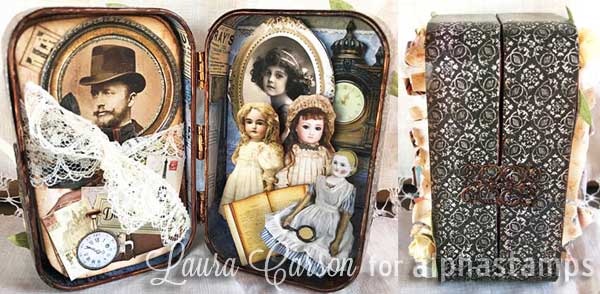 220201RT 180628LC 190707LC 190929RT 221020RT