Description
I love this little theatre! Roughly based on English puppet theatres.
Overall 8" tall x 5" wide x 3" deep.
Includes open sides for moving characters around. And a recessed roof for hiding wiring (if you want to add lights).
The window on front is 3-1/8" tall x 4" wide (and has a small lip at the bottom to hide footlights).
There are a number of facades and collage sheets sized to work with the theatre (see links below).
Teri Calia made a Pussy Cat Theatre (see the wide photo below). More info in the blog and/or see the supply list.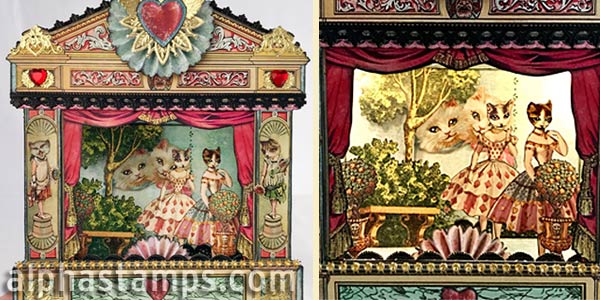 punch and judy 180204RT 180204TC gryGD toy theater kindaDS 180223LC 180513NB GND 200304BL