Description
Dried seed pods that look like miniature pumpkins!
Artwork shown above by Design Team Member Kristin Batsel.
Approx. 1/4 cup packaged in a resealable plastic container.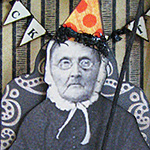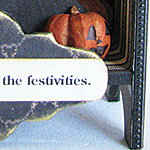 "Mrs. Beed enjoys the festivities" by Design Team Member Lora Mahaffey; other components in Lora's artwork.
Learn more about this artwork on the blog.
Pumpkin Pods mini tiny hallosearch halloween 121109nbtin 130602kbc 130804lsh 130808gv 130818khh 130905spc 130922tbx 131012tcc 140202aob 140202kbb 140703nbt 181007KB 140710kbcp 180909KB 140810nhs 140831lmeaps 140904twp 140911lvc 140919KBP 140904TSR 181011NB 141005KGV 180923RT 141019lapb 150712kpw 150801sbb 150830DLO 150903TPS 181021LC 150906LTW 151029SLP 160110NTW 180902KB 180708SC 160313BSG 160904LM 160904CH 160922BT 160915LC 161013COH 161023NB 161023NB 180830LC 161103SC 161126NB 170209RT 180708SC 171001KB 171015SC