Description
Approx 50mm long x 5mm diameter. Cut into thin slices and decorate miniature food (hint: a sharp razor blade and warming the cane up to about 200 degrees will help with getting thin slices).
Sold individually (one cane).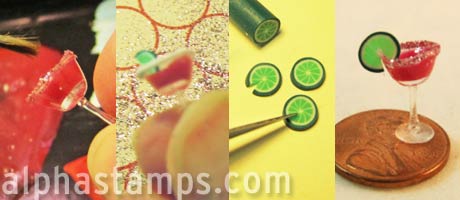 A tiny tutorial for making a Cosmopolitan, by Design Team Member Kristin Batsel. See the Supply List.
More info in the blog.
180315LC 180719SC fruit 160703CM 160717KB 160717RT 161208LC 180507LC 181206KB 211101CL 190630RT citrus 190728NB 200322KB 221201CL