Description
Designed as a base for the Conservatory - 1:12 Scale. 12" wide x 11-1/2" deep x 2" tall (with 2 steps cut into the front). Ships flat. Cut from heavy chipboard.
Design Team Member Laura Carson made Madame Rue Gypsy Fortune Teller (see the wide photo below). More info in the blog and/or see the supply list.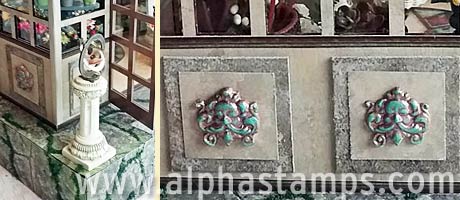 Miniature Victorian Conservatory by Laura Carson; See the Supply List.
More info in the blog.
Platform with Steps - 1:12 chipboard 160605LC base stairs 161006LC gryGD DS from GND  GND