Description
Ah... so cute! A (truly) mini shadowbox (approx. 2" x 3" inside dimension). About 7/8" deep (outside dimension).
With it's sturdy construction, it could also be the base for a tiny shrine.
This is a laser-cut chipboard set. It will ship in a flat sheet: almost completely cut out, save a couple tiny (1/8") spots that you can cut with a sharp blade. It's simple to put together with the slots and tabs precut (you'll just need to secure with a bit of white glue).
Design Team Member Lora Mahaffey made an Easter Shadowbox and the Little Blue Bunny (see the wide photo below). More info in the blog and/or see the supply list.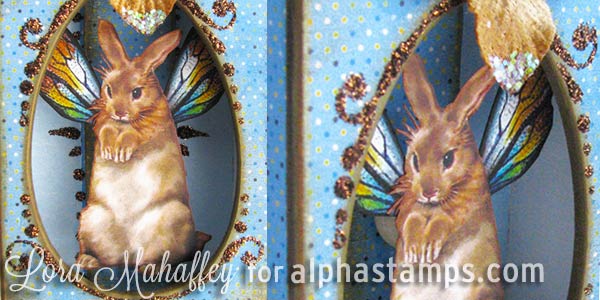 220116SC 180322RT 180304TC 180308SH 180311KB 181202RT gryGD 180304EgSbxKit 180325LM 180404SM 180405NB 180520TC 181202xmsnoslgkit 181202KB 181018KB 181216NB Mnisbx 181226LC GND