Description
Ah... so cute! A (truly) mini shadowbox (approx. 2" x 3" inside dimension). About 7/8" deep (outside dimension).
With it's sturdy construction, it could also be the base for a tiny shrine. Ships flat, but easy to put together with a bit of glue.
This shadowbox is also included in the Christmas Nostalgia Kit; see all the other kit components available to buy separately.
Design Team Member Lora Mahaffey made Easter Shadowbox and the Little Blue Bunny (see the wide photo below). More info in the blog and/or see the supply list.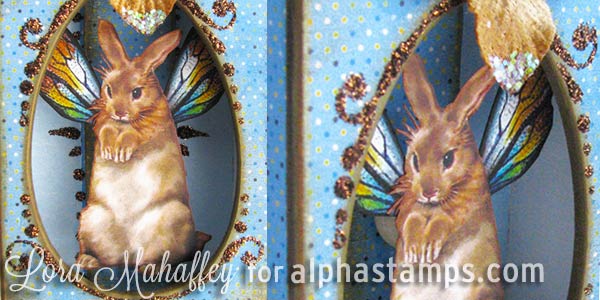 220116SC 180322RT 180304TC 180308SH 180311KB 181202RT gryGD 180304EgSbxKit 180325LM 180404SM 180405NB 180520TC 181202xmsnoslgkit 181202KB 181018KB 181216NB Mnisbx 181226LC gnd GND   GND