Description
This set contains all of the leaves from the Silver and Gold Leaves Collage Sheets and 8 additional copper leaves for a total of 46 leaves. Each leaf is approximately 3" tall which gives you lots of flexibility in sizing the leaves for your project.
Set of 46.
Exclusive to Alpha Stamps by Artfully Musing.
Design Team Member Laura Carson made Golden Autumn & Elegant Crowns (see the wide photo below). More info in the blog. Also see the Golden Autumn Crown supply list and the Elegant Crown supply list.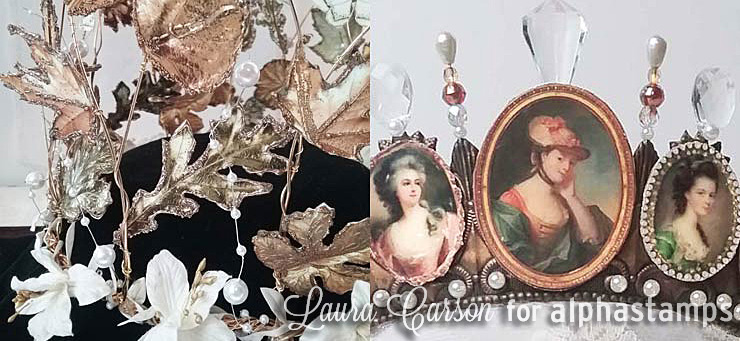 171208QC 171228GL copper bronze silver pewter antique leaf dgtlUSG