Description
Updated: now facing left and with a hole.
There are a few of the right-facing charms remaining (without a hole but the brass is thin/soft enough to easily add one yourself).
Raw brass stamping. Lead-free brass; made in the USA.
Sold individually.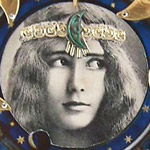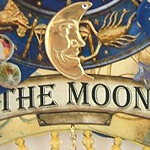 The Moon Tarot Card by Design Team Member Laura Carson created for the Gypsy Fortune Teller Swap. See above for a larger photo.
130104r2pc 130523rtb 131024lgt 150614NSS 150121RCT 160904CH 161023LC 200220new 200924KB