Description
Tiny little postage and package labels. Coordinates with the Little Letters Collage Sheet.
NOTE: since these are teeny tiny, the printed version of this sheet is on a lighter weight 24 lb laser stock (the normal 80 lb stock is just too heavy at this scale!) 
Exclusive to Alpha Stamps by Nichola Battilana.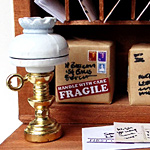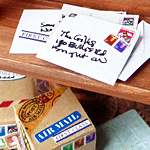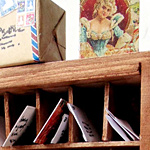 Mini Mail Room by Nichola Battilana. See the Supply List.
For more information see the blog.
141129nmm 181230SC 210128SC