Description
Ah, La Belle Epoque... I am so fond of those huge hats (made to fit over those huge hair styles).
ATC shown above by Design Team Member Kristen Batsel; other components in Kristin's artwork.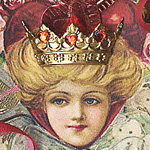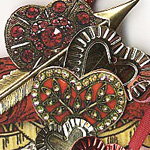 ATC by Design Team Member Laura Carson for the Valentine Banners ATC Swap; other components in Laura's artwork.
La Belle Epoque Collage Sheet heartsearch valentines ATC 130102FebKt fisher women pink hats 130203lra3 130203kra 130203kb1 130203ktn 130203lm4 130203kn2 130203rs1 gibson girl 130210bb7 130210bb9 141227TCVCB 150104KBSB PEND 180415KB