Description
This 37 image set includes all of the images found on the House of Fashion Bags & Boxes Collage Sheet plus:
- Hat Box Covers for the Tiny Round Paper Mache Boxes
- 10 Fashion Themed Invoices
- 3 Fashion & Cosmetic Themed Posters
- Awnings for Both The Large Rectangular Bay Window and for the House Kit Balcony
Set of 37.
Exclusive to Alpha Stamps by Artfully Musing.
Design Team Member Laura Carson made Maison de la Mode - House of Fashion (see the wide photo below). More info in the blog and/or see the supply list.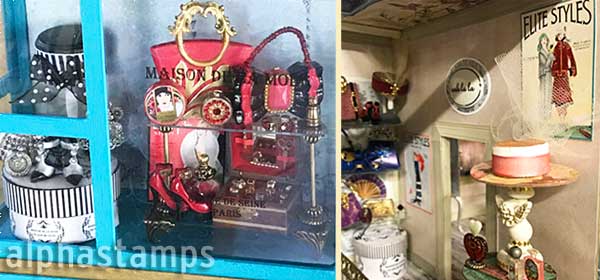 180816LC 180816new dgtlUSG