Description
This sheet contains 17 unique gold leaf designs with duplicates in different sizes. Add Twinklets Diamond dust to give the leaves an icy look or add gold embossing powder to the edges to give them a shiny accent.
Exclusive to Alpha Stamps by Artfully Musing.
Design Team Member Laura Carson made Golden Autumn & Elegant Crowns (see the wide photo below). More info in the blog. Also see the Golden Autumn Crown supply list and the Elegant Crown supply list.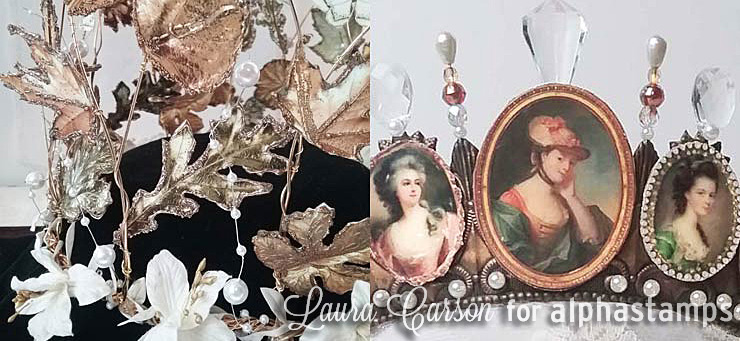 170913LC 171228GL lcleaves