Description
From the trees themselves being fairly creepy to scary creatures in the trees (and a whole flock of little goblin imps... following the Pied Piper? I don't remember that part of the story).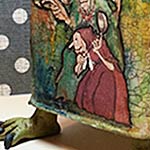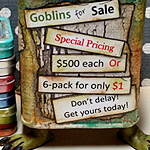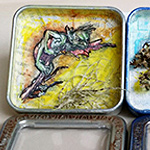 Goblins in a Tin by Jeanne Draachreider. See the Supply List.
For more information see the blog.
Goblin Trees Collage Sheet 141005GBK dwarf dwarves halloween 141016jdoa 141023lgb HLWN