Description
Elements from Alice in Wonderland including a cute green teacup and a few text phrases (including "We're all mad here" and "They're dreadfully fond of beheading people here").
Licensed from Teri Calia.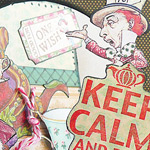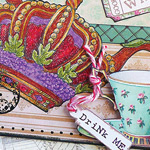 Peek-a-boo Card by Teri Calia using colored pencils to color the teapot; other components in Teri's artwork.
Click here to see more photos in the Gallery.
Go Ask Alice Collage Sheet 130609tc in wonderland white rabbit tea cup mad hatter teaparty flamingo pocket watch cat 130706twp 131230tcb 140126tadg 140126tcwmm 150820WRH 151230THB 190509SY 160505TCG CATN