Description
Beside Kristin's adorable house, I made a quick mock-up (above), to show the scale with the 28mm Santa Claus and 32mm Christmas Tree Cabochons.
And visit Kristin's blog post for some tips for putting together this 3D house.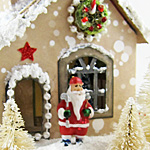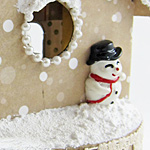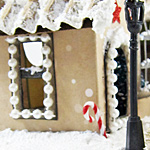 Putz House by Kristin Batsel; Supply List.
More info is in the blog.
miniature christmas houses 141130kbh 141201AOK christmas paper model 141004rph 141207LSTF 141211jdh 141211cgh 141218nrj putz XMAS