Description
More (hallucinogenic) images from the 1915 Panama-Pacific International Exposition (that was held in San Francisco).
The "Bowls of Joy" was apparently a roller coaster-type ride with single cars that went around the inside of those fat fellows. It was closed down for safety... no mean feat in 1915.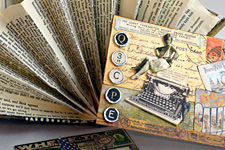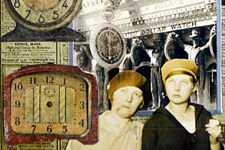 Accordian Postcard Book by Caroline Ouzts-Hay. See the Supply List.
For more information see the blog.
Fun Photos from the Fair Collage Sheet Panama Pacific San Francisco Exposition 150423CPB 20TH