Description
2 styles per set (2 of each). 4 rosettes per set.
Double-sided. Each rosette is approx. 1-3/4" diameter.
These are also included in the Winter Crowns Kit; see all the other kit components available to buy separately.
Teri Calia made a Pussy Cat Theatre (see the wide photo below). More info in the blog and/or see the supply list.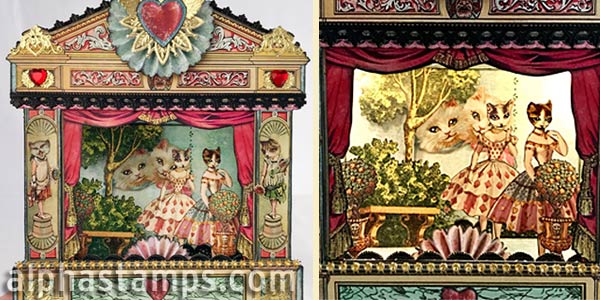 medallion 171203RT 171203LG 171203WinCwn 171208EC 180104NB 180111NV 171230NB