Description
Vintage photos and some great quotes like "The sisters were full of mischief. No man could resist the allure of the slender exposed ankles."
Exclusive to Alpha Stamps by Nichola Battilana.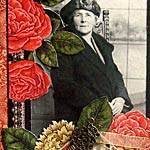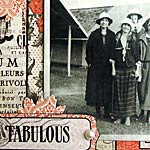 Fancy Aunties Album by Design Team Member Nichola Battilana. See the Supply List.
For more information see the blog.
women vintage postcard photographs Fancy Aunties 2 Collage Sheet nichola Battilana 140119nbf 140216naobb cabinet cards ARTD