Description
Very pretty! Antique brass finished cast metal. Approx 1" tall x 3/4" diameter.
They are threaded, in case you want to find/use screws (to use them as drawer knobs) or... really fancy box feet!
Sold individually.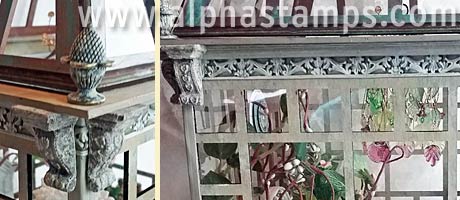 Miniature Victorian Conservatory by Laura Carson; See the Supply List.
More info in the blog.
finial 160605LC 170202LC