Description
A cute little set of doors with curved tops and arched windows. They can be used over the Punch & Judy Theatre or Arch Top Theatre Facade (as shown) or on other projects. Also shown with Long and Thin Bronze Hinges (pretty much the only hinges we carry that are narrow enough if using these doors on the Punch & Judy Theatre).
Set of 2 chipboard doors, each approx. 2-1/4" wide x 4" tall.
Design Team Member Rhonda Secrist Thomas made Behind Closed Doors (see the wide photo below). More info in the blog and/or see the supply list.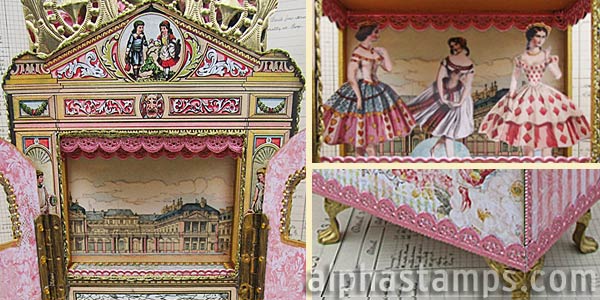 180204RT  GND