Description
Taking my lead from Kristin Batsel's adorable Corset Trading Cards and Storage Box project, I've sourced, recolored and resized these vintage corset ads to be about 1/4" shorter and narrower than an ATC (so the black border around the 9 large ads will be inset about 1/8" on all 4 sides of an ATC).

And those 2 Warner's Coraline ads would be fun to recolor with Copic Markers.
Plus, check out the article on the History of Victorian Type Design for more info on that explosion of typefaces made available in the industrial revolution.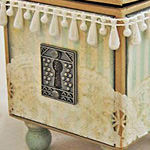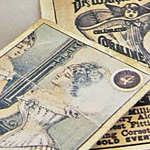 Corset Trading Cards and Storage Box by Design Team Member Kristin Batsel. See the Supply List.
For more information see the blog.
atc victorian ads trade ephemera sewing machine