Description
This set contains 23 images which include all of the images from the Conservatory/Garden collage sheet plus 5 borders.  The border images are scaled to fit the Conservatory kit carried by Alpha Stamps.  All of the images in this set can be easily resized for your project as they are high resolution (300dpi) images.
Set of 23.
Exclusive to Alpha Stamps by Artfully Musing.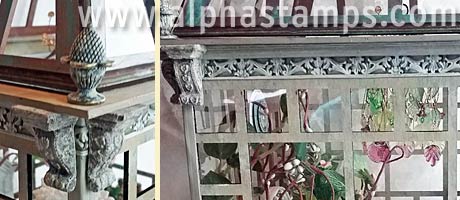 Miniature Victorian Conservatory by Laura Carson; See the Supply List.
More info in the blog.
180208TB green man 160605LC 160811LCdgtlUSG