Description
Another cover from a Piffles Circus book is on the Children's Books #1 sheet, available below.
Shown in one of the photos are transformation playing cards that are included on this sheet. 
Artwork shown above by Teri Calia.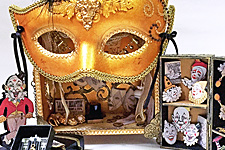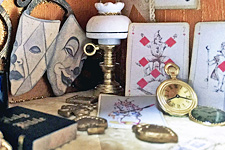 Venetian Masquerade Carnival Curio Shoppe by Katie Zoey Ho. See the Supply List.
More info is in the blog.
Clowns #3 Collage Sheet searchCircus Pierrot Harlequin Commedia Carnival Mardi Gras 181209SC circusswap circusYGsale DIGITAL 150524VMC 150528BCT 150607CCF CLNS