Description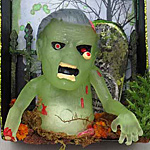 Tiny Zombie Shadowbox by Shannon Cooper; Supply List. More info in the blog.
Beside all those lovely, corroded tombstones, that nice big background image fits in the Extra Large Rectangular Kraft Shadowbox.
Exclusive to Alpha Stamps by Teri Calia.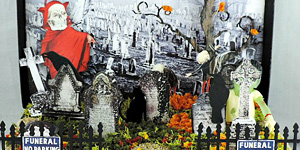 Goblin Zombie Rise by Design Team Member Shanna Shands. See the Supply List.
More info is in the blog.
Churchyard Cemetery Collage Sheet graveyard tombstone 150801cgc 150802addcemt 150801zsb 150823kbzc 150827SSA 150830RTL 150924NBT 160925SC 161125RT CATN