Description
Images of children from Victorian scraps to postcards and children's books... all sized large enough for 4" collages. Plus a nice, large background image with a beautiful sunset.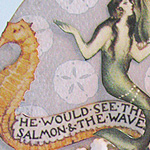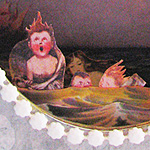 Waterbabies Tunnel Book by Design Team Member Lora Mahaffey; other components in Lora's artwork.
Learn more about this artwork in Lora's tutorial.
Children at the Beach Collage Sheet 130711lwb seahorse water babies sailboat waterbabies girl boy sailor suit poseidon sunset 140410jsa 160728BT BTHB