Description
Includes some vintage postcard images of Art Deco babes with wings, a fairy with butterfly wings, and lots of wings to make your own winged creatures.
Artwork above by Design Team Member Amy Rozeboom.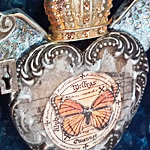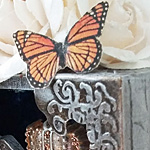 Winged Heart Shrine by Design Team Member Rhea Freitag. See the Supply List.
For more information see the blog.
butterfly fairysearch 130601spr 130428kbtc 130706ttc 140522rfhs 160317BTS 160324MHR wing 180415KB 180411LM 180506NB 200112SC 200521KB