Description
Cute! Black chipboard laser-cut into FOUR different window shapes... each one with a different size and shape. They are designed to be used as overlays with the Haunted House Black Chipboard Set.
Four window shapes; the smallest is approx. 2" x 3-3/4", the tallest is approx. 7" tall and the widest is approx. 5-1/2" wide.
Exclusive to Alpha Stamps by Artfully Musing.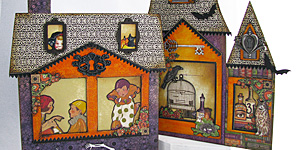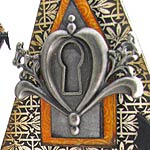 Haunted House by Lora Mahaffey. See the Supply List.
For more information see the blog.
Black Chipboard Windows Set for Haunted Houses* 150906HHkit 150906LRTE 150906LTW 150906addHH 150906LGSC 150910LWB 150920SSH 150920LBC 150920LZB 151217COH   GND