Description
All images/fables that include foxes. The illustration of the fox wooing the crow is an ingenious interpretation of the fable. 3 more illustrations of the same fable are on the Crows #2 sheet.
Learn more about this illustrator.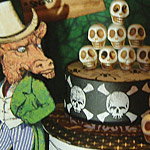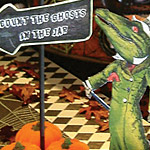 Artwork by Design Team Member Laura Carson for Le Mysterieux Carnival .
Bennett Aesop's Fables #2 (Foxes) Collage Sheet crow crocodile DIGITAL CBIL