Description
More realistic jewels... a follow-up to the popularity of the jewels on the Romance Collage Sheet.
Here's an introduction by Laura herself:
"Images of vintage jewelry are one of my favorite things to use as an embellishment. The great thing about using an image (instead of the real thing) is that you can use it over and over in different ways. An image is easy to "jewel up" by adding rhinestones, Glossy Accents, microbeads, glitter and Stickles. My new collage sheet is loaded with all sorts of jewelry."
Exclusive to Alpha Stamps by Artfully Musing.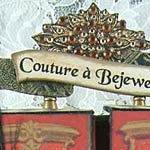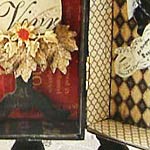 "Couture a Bejeweled" by Design Team Member Laura Carson.
For more information see Laura's Hinged Kraft Box Tutorial).
Bejeweled Collage Sheet jewelry pins pendants jewels gemstones 130321lcb 130321lhb 130421lcbs 131130lc2 131130LCBGA 140706lee 140706leb 140706lef AFMG