Description
These are beautiful, collaged images with bees, sunflowers and a hummingbird (or two). Beside the faux postage stamps (and single sunflowers) there are some large round images, perfect for labels, jar lids or coasters.
Exclusive to Alpha Stamps by Artfully Musing.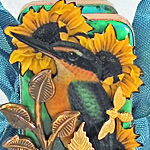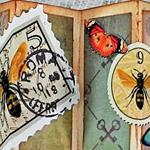 Accordion Domino Book by Design Team Member Laura Carson.
For more information see the blog.
Bees Collage Sheet 180819NB 140731lbb 140731lbc 140731lbd 140814lmj 140814smj 160107LVCT 180825RT 180809KB 180729SC AFMG