Description
Tons of little witches for miniature projects (from cute to spooky to classy).
Artwork by Nichola Battilana.
Exclusive to Alpha Stamps by Teri Calia.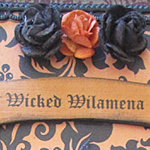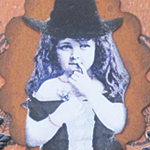 Pennant from "The Three Little Witch Sisters" by Guest Designer Kathryn Nowosielski created for the Halloween Banner Swap; other components used in the artwork.
For more information see the blog.
A Witchy Encore Collage Sheet halloween hallosearch 130929kit 130929nbb 131010kpn 131020knt 140904twp 150801sbb 150927CHH 151008CRH 160904CH 161126NB HLWN