Description
This set includes:
- A Small & Large Circus Tent plus all of the other circus collage sheet images
- A Small & Large Halloween Tent plus all of the Halloween collage sheet images
- A Large Carnival Tent
- A Large Gypsy Tent
Note: You will need to print the tent pieces twice to make 1 complete tent. See Laura's sample below for more info and a link to the tutorial.
Set of 53.
Exclusive to Alpha Stamps by Artfully Musing.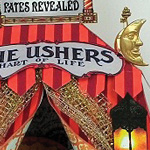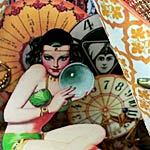 Gypsy Tent by Design Team Member Laura Carson; other components in Laura's artwork.
For more information, please see the tutorial.
banner pennants circus gypsy halloween 131024lgt 140713lcc 140724jshc 140817lpw dgtlUSG